Amelia's Aliyah to the Torah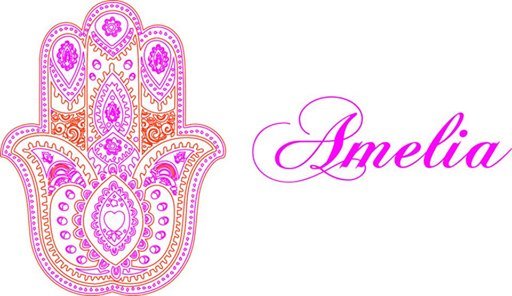 The rituals of life, the ties of family and friends, these gatherings to celebrate are the very warp and woof of the cloth that holds us together. So it was that thanks to my daughter in law Tracy's insistence our granddaughter Amelia was called to the Torah. The ceremony was held on Saturday, May 7th 2016 at 10:30 in the morning at Temple Beth El.
It goes with out saying that Amelia also had to be up for the task. Willing to study and undertake with serious dedication the challenge of learning not only Hebrew but chanting her portion of the Torah and writing her Bat Mitzva dissertation on what that portion meant. This is a big deal. She is now and forever a part of the living Torah.
When Amelia was just a few months old her parents had a family and close friend gathering for her Simchat bat or naming ceremony. I brought the Tallit that my father wore at his Bar Mitzva to wrap her in and she wore that again now as a young woman on this special day.
Temple Beth El is a beautiful and welcoming synagogue. The Cantor Manny Silver and the Rabbi Allan Tuff are exceptional mensch. There is something in my DNA, maybe the product of generations of the daughters of N9a that responds to the rituals of the service that date back a thousand thousand generations. The reminder of Rabbi Hillel's words "What is hateful to you, do not do to your fellow: this is the whole Torah; the rest is the explanation; go and learn". That is in essence what it means to be called to the Torah.
The Sabbath service both in English and Hebrew so familiar was by its familiarity tender and moving including a special rendition of the Hallelujah prayer sung to Leonard Cohen's Hallelujah. Ari, Tracy, grandparents Logan and Bernadette Nichols, Uncle Kevin Hawkins and Godfather and cousin Eric Kromelow and I were all called up on the Bema to be part of the service. Ari and I each did the blessing before and after the reading of the Torah. Logan, Bernadette, Kevin and Eric all participated in open the ark where the Torahs are kept and Eric helped with taking off the Torah covering as well as putting it back on for the walk around the congregation after Amelia had read her portion.
Special moments: Ari speaking to his daughter, his voice filled with emotion about her fearlessness.Not being afraid to take on a new challenge or project.
"To my daughter Amelia on your Bat Mitzvah.
Amelia, I am so honored to be your father. Words cannot express how much you have changed my life and how much you mean to me. Love is not big enough of a word to embrace my feelings for you and how much I care about your future and well being.
When you were just a little girl I would always tell you that my job as your parent was to keep you happy healthy and safe.
Well, I will never stop doing that job as long as I live as it is a job well worth doing.
There are so many moments in your life so far that I remember and cherish and all of them so wonderful:
Our father Daughter Dances, every time I dropped you off at school and picked you up to see your smiling face, your first time at Disney World, when you refused to go up to Chip and Dale. When you would tell me that's Right Daddy! To put me in my place, when you would dress like Dorothy in Wizard of Oz, our first Cubs game together, your first roller coaster ride where I learned you were fearless, the first time you saw snow and jumped headfirst into a pile of it, your first steps, or when you called Dr. Sash to tell him you were finally potty trained! And now to see you growing up and playing softball, studying for your bat mitzvah, on the stage in lead roles, always doing your very best in school, These are all just some of the moments in time that we shared and they will never be lost, and they are my life's most precious moments.
I am proud of you in so many ways, from the way you treat everyone you know with respect and caring to the way you always tell the truth and talk about your feelings. You will always be the better me, and every time I look at you I am reminded about what is good in this world.
Above all else Amelia you have shown me that you are not afraid: not afraid to make new friends, not afraid of a new school, not afraid to try sports you have never played, not afraid to lose, not afraid to make mistakes, not afraid to learn, but most important of all you have never been afraid to just be yourself.
Again, Amelia, I am honored to be your father, because it has been and will always be an honor to watch you grow into a woman and to continue to see you be the wonderful person that you are. It is indeed a wonder to watch the Spirit of a child grow into the Soul of a woman and I will always love you and be here to keep you happy healthy and safe.
Love, your Dad"
Tracy speaking with warmth and humor about how cautious Amelia was when she was little.
"Dear Amelia:
I noticed very early on in your development, that you approach life with caution. It was interesting to watch this when you were just about a year old. Watching how tentative you moved and played compared to your friend Elle who was climbing and falling…..she seemed to be fearless. It seemed nothing would get in her way. I remember you girls liked to crawl up the and down the stairs in the townhouse…..she would crawl to the top of the staircase then bounce down on her butt while you sat at the top of the stairs waiting for me to carry you down. If she wanted off the bed…she slid down. You sat on the bed crying until I picked you up.
At such a young age, you were analyzing each move contemplating the outcome. It was at that time that I decided it would be my responsibility to challenge you to take risks and swimming lessons seemed like a natural start. You approached your first dip in the pool cautiously (yet enthusiastically) and over the 8 week session, you learned to float on your back, kick your legs, even mastering what seemed to be the scariest…holding your breath under water. You were so proud when you dunked your head under the water and held your breath for the first time.
The next scary challenge was jumping off the side of the pool into the deep end. You stood at the edge of the pool and I stood in the water (toes barely touching the bottom) and then I said, "Now Jump!" You were dead against it. I tried coaxing you in every way imaginable, but you weren't buying it. You just stood there while I begged you to jump. I even thought a little reverse psychology might work. I said, "Well, if you don't want to jump, then lets go play in the shallow end forget the deep end with the big kids." That didn't work. You happily walked away from the deep end to go play on the steps in the shallow end.
So we swam and played in your "comfort zone" for a while longer then we went back to the deep end to give it another try. This time you agreed, but not without setting some rules. You told me exactly where to stand, to grab your hands as soon as you jumped into the water, and to not let you stay under too long. A lot of necessary preparation, but it was worth it. You jumped. The look on your face when you came up from under the water was pure excitement! You giggled and said, "Again, Again!" And you jumped off the edge again, and again and again until you were not afraid anymore.
Amelia, as you grow, every new challenge you conquer is preparing you to navigate life's uncharted territory. My advice – don't let fear get a hold of you. Step out of your comfort zone. Remember, it's better to be a lion for a day than a sheep all your life. Yes, life can be scary. You will have to take chances without knowing the outcome. And that's o.k. You should live your life fearlessly never afraid to follow your passion.
And each time you take a chance and succeed, you are sure to experience that same feeling of excitement and accomplishment as you did when you jumped off the side of that pool for the first time. And by the way, that quality you have "thinking before your act" will serve you well. You should always try to be prepared and have a plan.
And as your spiritual awareness awakens, please remember to listen to the voice of your soul. It is now that the needs, yearnings and feelings of your spiritual inner self should emerge. On your life's journey, you should always seek meaning, fulfillment, connection, and inspiration. There is no doubt that you possess the courage, the confidence and the intelligence you will need to dive headfirst into the pool of life. And if you ever have doubt or your courage starts to waiver, don't worry. You are a lucky young lady – you are loved. Few things are more beautiful in life than having family and friends that love you. People that support and care about you. Your Mom and Dad love you so much – we will always be in the deep end ready to catch you".
But of course the star of the day was Amelia. Posed, smiling, if she had a moment of nerves it never showed. Standing before us a beautiful young woman who analyses and thinks about all the options before moving forward and willing to embracing a world of opportunities. She didn't miss a beat. Her Hebrew chanting of her Torah portion was impeccable and her dissertation of its meaning was delivered with equal perfection.
"My Torah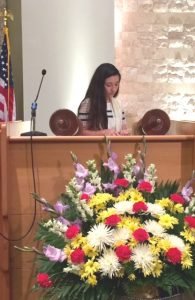 portion, Acherei Mot, is mainly about the rules that guide us to be the person God says we should be. Some years, it is combined with another portion called Kedoshim which is the holiness code. The Torah says "you shall be holy, for I the lord your God am holy". These laws were given to us so we could form a holy, thriving society of individuals with similar standards. There are 613 laws in the Torah (the most popular being the Ten Commandants.) Laws are an essential way of life, and without them many things could go wrong or become dangerous, and there would be no order. It's important to remember that the whole purpose of all the laws is to do acts of kindness and make peace with one another.
This portion of the Torah starts with a story of Moses' brother, Aaron, whose sons had died in a mysterious fire for not following a law correctly. Why do we need to have these laws that lead us to be holy? Is it to go to wherever you go to follow God and that's all? The reality of being holy is not just saying that you are involved in a religion. Being holy is being a good person with morals, and being involved in society by helping others. This has taught me that even though helping people may sometimes not seem like it is the most important thing at the moment, in Gods eyes, it is always the most important.
I started studying Hebrew almost exactly one year ago. When I began learning Hebrew, I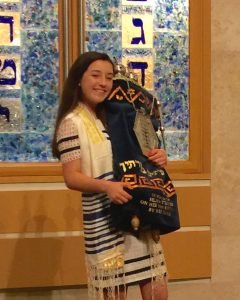 didn't know how to read or speak it at all. I started with learning the letters then how to read, and eventually I was able to do what I'm doing today.
What also makes my Bat Mitzvah important is my mitzvah project, As a teen ambassador with an organization, C3 For Change, I raised nearly $5,000 for breast cancer research. The money will support the research efforts of Dr. Jean J. Latimer at Nova Southeastern University's new Cell Therapy Institute. This project hits close to home for me since my family has a history of breast cancer – my great grandmother was diagnosed when she was 60 years old, and my grandmother and aunt are survivors both living cancer–free for over ten years. In May 2015, my mom was diagnosed with a rare form of breast cancer. She is thriving and doing well thanks to the marvels of modern medicine. My goal is to continue to support breast cancer research and awareness – next focusing on an educational outreach project. I'm working on a children's book that will educate young students about cancer through the tale of a healthy human cell called "CeCe the Cell."
On this special day, I want to thank my family and friends for helping and encouraging me at all times, my Rabbi and Cantor for re-introducing Hebrew into my life, my Nana and Papa for making my lessons a priority, and my parents for guiding me through my bat mitzvah. My Mom and Dad have always supported me whenever I try something new and they both know how to motivate me to do my best. I'm thankful that I can always count on them to be there for me. I Love you both!
Thank you everyone for coming to my service, I appreciate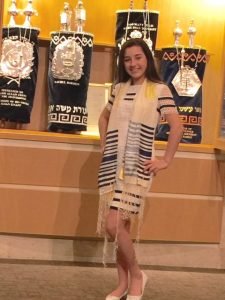 all of you and I'm grateful for your support. Shabbat Shalom"
It goes without saying that such a milestones as this requires a good party to celebrate such an achievement. Off we went to get prepared for the big night and what a great event it was.
The Bat Mitzvah Party was held at the Sea Ranch Lakes Beach Club, a lovely venue on the ocean.
Before the festivities got into full swing
Amelia called up family and friends to light the ceremonial 13 candles. Each candle was accompanied by a special poem.
It was quite the party. The day before Ari made his special marinade for the rib eye steaks that were served. They were delicious as was all the food that Toni Lampasone from Wine Watch prepared.
It was wonderful seeing Amelia with all of her friends just having a grand time.
So many special memories of this wonderful day and evening. I hope to add more pictures as I receive them.